Employees at Apple retail stores are planning for overnight updates following the September 12 "Wonderlust" event, according to Bloomberg's Mark Gurman. Apple retail workers will be getting stores ready for the launch of the iPhone 15 models and other devices.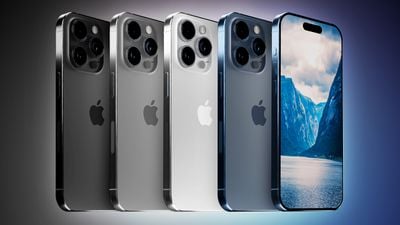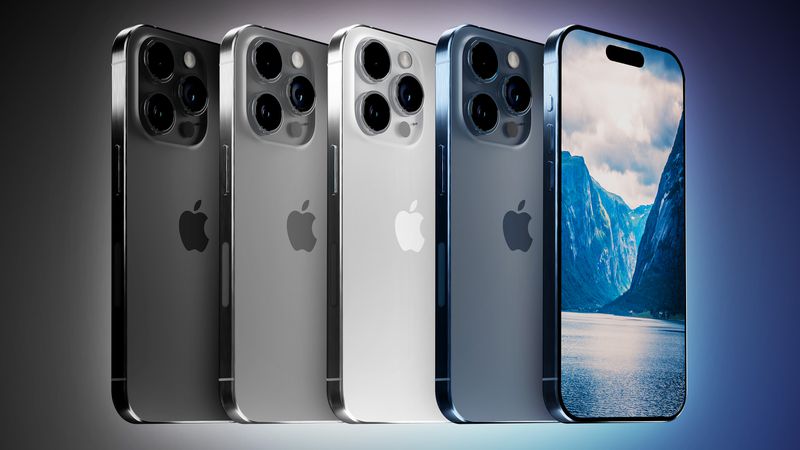 Gurman suggests that the overnight update could be because Apple is planning for near-immediate availability of new products after the event, but it could also be time that is used to put up new marketing materials. It is not unusual for Apple retail stores to receive overnight updates ahead of new product launches.
If Apple follows past product debut timelines, the ‌iPhone 15‌ models will be available for pre-order on the Friday after the event (September 15), with a launch to follow the next Friday, which would be September 22. While there were rumors several weeks ago about potential delays for some of the iPhone 15 Pro models, more recent information has suggested those issues have been solved.
We are now expecting all four of the ‌iPhone 15‌ models to launch simultaneously, though it is likely that the 15 Pro and Pro Max will be available in more limited supply than the standard ‌iPhone 15‌ models.
Apple at the event is also expected to introduce new Apple Watch Series 9 models, the Apple Watch Ultra 2, and a version of the AirPods Pro 2 that come with a USB-C case. With the new iPhone models and the ‌AirPods Pro‌ transitioning to USB-C, the store downtime could be related to a push to inform customers about the change, but it could also be aimed at the ‌iPhone 15 Pro‌ Max, which will have a unique "periscope" telephoto lens.
Popular Stories
iPhone 15 Pro Expected Next Week With These 12 New Features
Apple is expected to unveil four new iPhone 15 models at its event on Tuesday, September 12, and the devices will likely be available to pre-order starting Friday, September 15. All four models are rumored to be equipped with a USB-C port and the Dynamic Island, while many additional features are expected for the Pro models, including a titanium frame, customizable Action button, A17 Bionic chip, …
'Major Price Hike' Again Rumored for iPhone 15 Pro Models
The iPhone 15 Pro and iPhone 15 Pro Max could see a "major price hike" compared to their predecessors, according to DigiTimes' senior analyst Luke Lin. While the iPhone 15 and 15 Plus are expected to maintain their pricing similar to the current models, the Pro models could see significant cost adjustments due to their new titanium chassis and periscope camera technology on the larger model. …
Top Stories: Apple Event Announced for iPhone 15, New Apple Watches, USB-C AirPods, and More
Apple's most important event of the year has finally been confirmed, and we're looking forward to new iPhones, Apple Watch models, and more. In the run-up to the event, we're continuing to hear more tidbits about what to expect for the major new hardware, as well as some other smaller announcements Apple may have in store, so read on for all the details! Apple Announces 'Wonderlust' Event …
What Not to Expect at Apple's 'Wonderlust' September 12 Event
Apple's annual fall event takes place on Tuesday, September 12, when it is expected to unveil the new iPhone 15 and iPhone 15 Pro lineup, an Apple Watch Series 9, and a second-generation Apple Watch Ultra. It may also make some additional new products available, but there are a handful of rumored upcoming devices that we don't expect to make an appearance this month. To help set expectations …
Here Are All the iPhone 15 Colors We Expect From Apple
Apple will unveil its new iPhone 15 lineup in a range of new colors at a special event likely to be held on September 12. Here are all the colors we expect to see for the four models: iPhone 15, iPhone 15 Plus, iPhone 15 Pro, and iPhone 15 Pro Max. iPhone 15 and iPhone 15 Plus In the last few years, ‌iPhone‌ lineups have launched with just five color options, with a sixth following in…
Apple to Launch 'Low-Cost' MacBook Series Next Year to Rival Chromebooks
Apple is developing a low-cost MacBook series to compete with Chromebook models in the education sector that could be launched as early as the second half of 2024, claims a new report out of Taiwan. Photo by Wes Hicks on Unsplash According to DigiTimes' industry sources, Apple will likely launch the new product line to differentiate it from the company's existing MacBook Air and Pro lines….
How Much Will the iPhone 15 Cost?
Apple's new iPhone 15 and iPhone 15 Pro models will be unveiled at the company's annual September event, which will be held this year on Tuesday, September 12. The question is, how much will they cost? iPhone 15 and iPhone 15 Plus Like the iPhone 14 and iPhone 14 Plus models last year, the iPhone 15 will be a 6.1-inch device, while the larger iPhone 15 Plus will be a 6.7-inch device. We…
Future 'iPhone Ultra' Model Could Capture Spatial Photos and Videos for Vision Pro Headset
A future "iPhone Ultra" model could capture spatial photos and videos to be displayed in Apple's Vision Pro headset, according to a rumor shared by a Weibo account with a proven track record for disclosing accurate information about Apple's plans. The camera configuration of a future "iPhone Ultra" model released after the launch of the Vision Pro headset will reportedly "lead the market to…