The iPhone 14's Emergency SOS via Satellite feature played an important role in the rescue of a family in Maui that became trapped by the wildfires spreading across the region.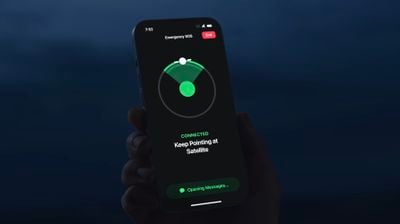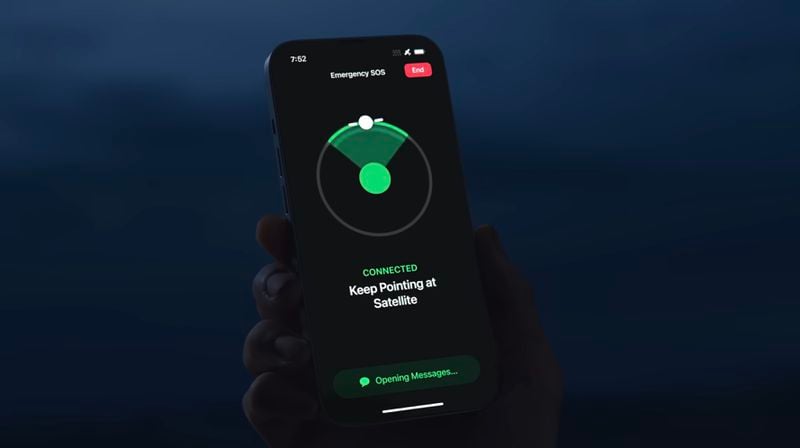 Twitter user Michael Miraflor said that five people related to his brother's girlfriend were caught in a vehicle in Maui after the wildfires surrounded them. There was no cell service available at their location, so they used Emergency SOS to communicate with first responders.
Miraflor shared a screenshot of the entire Emergency SOS text chain, giving us a look at the local fire department and dispatchers in action. The family was located at the Outlets of Maui, a shopping mall in Lahaina where the fires are located.
My brother's girlfriend's cousin and his family were caught in their vehicle in Maui while the wildfires suddenly erupted around them.
No cell service, so Apple Emergency SOS was the only way they could get in contact with first responders. Literally saved their lives. pic.twitter.com/PpxNwTGOAf
— Michael J. Miraflor (@michaelmiraflor) August 10, 2023
In the text thread, the family's location is relayed to the dispatcher, and they're able to communicate that they are surrounded by fire with no visibility and no way out due to blocked roads. Within 30 minutes, fire crews were able to reach the family and safely evacuated them thanks to the Emergency SOS via Satellite feature.
The wildfires in Hawaii have been devastating, resulting in the deaths of at least 36 people. Strong winds have been driving the fires, and the town of Lahaina, where the family was trapped, was largely destroyed.
Apple's Emergency SOS via Satellite feature is available across all ‌iPhone 14‌ models, and it has so far been responsible for saving multiple lives and getting people in remote locations help. Emergency SOS via Satellite is available in areas where there is no WiFi or no cellular connectivity, and so far, Apple has made it available as a free service.
Popular Stories
Images of Alleged iPhone 15 USB-C Connector Parts Leak Online
Alleged images of iPhone 15 USB-C connector ports have today been leaked online, in yet another indication that Apple is this year preparing to make the switch from Lightning to the USB-C charging standard. The consolidated images below, shared by leakers @lipilipsi and @John011235 on X (formerly Twitter), purportedly show the USB-C connector ports attached to the flexible PCB component…
iPhone 15 Pro Models to Come With 2TB Storage Option, Claims Rumor
Apple's iPhone 15 Pro models will be available with a new 2TB maximum storage option, claims a new rumor coming out of China. According to news aggregator account "yeux1122" on the Korean Naver blog, a supplier source has confirmed that the iPhone 15 Pro and iPhone 15 Pro Max will be available with double the maximum storage capacity as the iPhone 14 Pro models. In addition, MacRumors…
Everything New in iOS 17 Beta 5
Apple today released the fifth beta of the upcoming iOS 17 update to developers for testing purposes, and the Cupertino company continues to make small tweaks and refinements to the operating system. There aren't many changes because we're getting late into the beta testing process, but there are a few updates worth highlighting. App Store For App Store downloads, Apple is no longer…
Apple's iPhone 15 Event Expected September 12 or 13, Launch on September 22
Apple's annual iPhone event is expected to take place on either Tuesday, September 12, or Wednesday, September 13, this year, according to Bloomberg's Mark Gurman in the latest edition of his Power On newsletter. With Apple's usual timing, pre-orders for the new iPhones would go live a few days later on Friday, September 15, and a launch would come one week later on September 22. Apple…
10 Hidden Easter Eggs in macOS
In computing lore, an Easter egg typically refers to a secret message, image, or feature intentionally left in software, often (but not always) hidden in plain sight. Since the 1970s, programmers have used them to credit unheralded developers, reference pop culture, sneak games into productivity apps, and generally inject a little bit of humanity into their code. Subscribe to the MacRumors …
Apple Testing M3 Max Chip With 16-Core CPU and 40-Core GPU
Apple is testing the next-generation M3 Max chip, according to Bloomberg's Mark Gurman. The Apple silicon chip will be a replacement for the M2 Max, and it is set to be used in new MacBook Pro models next year. Signs of the chip were found by a third-party Mac developer in test logs, and it appears to feature a 40-core GPU and a 16-core CPU with 12 high performance cores and four efficiency…
When Will the iPhone 15 Be Released?
Apple in September 2023 will announce its latest four iPhone flagship lineup, introducing the iPhone 15, iPhone 15 Plus, iPhone 15 Pro, and iPhone 15 Pro Max. Apple typically holds its annual iPhone event in the first two weeks of September, enabling it to launch its new iPhones and book significant revenue before the company's fiscal quarter wraps up at the end of the month. Given that,…