Apple is aiming for the highest-end iPhone 15 Pro Max to account for roughly 35–40% of initial shipments for the iPhone 15 series when it launches next month, according to analyst Ming-Chi Kuo. That would give Apple's most expensive model the highest share among the four models in the lineup, with Apple planning for Pro Max shipments to be 10–20% higher than for the iPhone 14 Pro Max last year.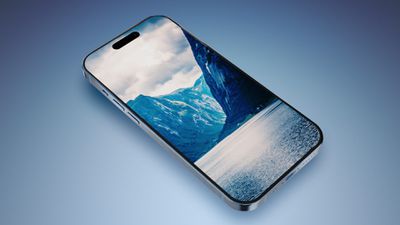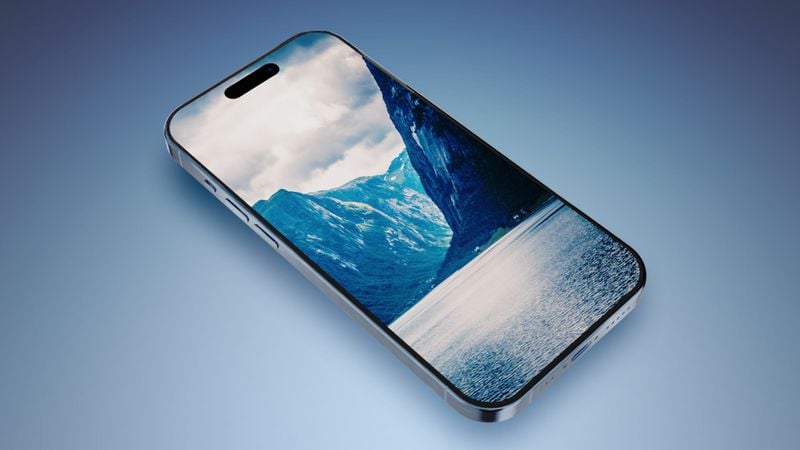 One of the main features pushing users toward the ‌iPhone 15 Pro‌ Max is expected to be the periscope lens camera, which will allow for higher optical zoom of 5x–6x compared to the 3x optical zoom available in the current models. The new periscope lens camera will be exclusive to the Pro Max model this year before expanding to the smaller iPhone 16 Pro next year.
iPhone 15 Pro Max, the most expensive iPhone, accounts for 35–40% of iPhone 15 series shipments, the highest share. iPhone 15 Pro Max shipments in 2H24 also grew 10–20% YoY compared to iPhone 14 Pro Max in the same period. It means Apple is optimistic about the selling point of the periscope, which is only available in iPhone 15 Pro Max.
The staged rollout to the Pro lineup will allow Apple and its exclusive supplier of periscope lenses, Largan, to start with production of 15–20 million iPhone units equipped with the component this year before growing by 70–80% to around 30 million next year.
Kuo notes that the periscope lens costs about three to four times more than a traditional high-end lens, meaning Largan will benefit significantly from its partnership with Apple to provide the component. The new lens for the ‌iPhone 15 Pro‌ Max and other improvements could see Apple increase the cost of the Pro models by at least $100 compared to the current lineup.
The ‌iPhone 15‌ lineup will be debuting in just a few weeks, with rumors pointing to an event on Tuesday, September 12. Pre-orders should begin a few days later, with a launch following on Friday, September 22.
Some rumors had indicated the Pro Max model could see a delayed launch by a few weeks, but Kuo reported earlier today that mass shipments of that model are beginning this week, so while there may be some early supply constraints, the ‌iPhone 15 Pro‌ Max is likely to become available alongside the rest of the new lineup.
Popular Stories
Here Are All the iPhone 15 Colors We Expect From Apple
Apple will unveil its new iPhone 15 lineup in a range of new colors at a special event likely to be held on September 12. Here are all the colors we expect to see for the four models: iPhone 15, iPhone 15 Plus, iPhone 15 Pro, and iPhone 15 Pro Max. iPhone 15 and iPhone 15 Plus In the last few years, ‌iPhone‌ lineups have launched with just five color options, with a sixth following in…
Apple's September Event: New Products to Expect Beyond the iPhone 15
Apple is expected to hold its annual fall event this year on Tuesday, September 12, when it will announce its new flagship iPhone 15 lineup, but there are a few more products expected to be unveiled as well. Keep reading to learn everything we know about what else Apple is expected to announce at the event beyond the iPhone 15. Apple Watch Series 9 This year, Apple is expected to…
iPhone 14 vs. iPhone 15: 15+ Upgrades and Changes to Expect
Apple's iPhone 15 and iPhone 15 Plus are expected to be announced in just a matter of weeks, introducing over a dozen upgrades and changes to surpass the iPhone 14 models introduced last year. After over a year of rumors about the upcoming devices, we have compiled all of the key differences the next-generation standard iPhone models are expected to feature based on information from reliable …
iPhone 14 Pro vs. iPhone 15 Pro: 20+ Upgrades and Changes to Expect
Apple's iPhone 15 Pro and iPhone 15 Pro Max are expected to be announced in less than a month, introducing over 20 upgrades and changes to surpass the iPhone 14 Pro models introduced last year. After over a year of rumors about the upcoming devices, we have compiled all of the key differences the next-generation "Pro" iPhone models are expected to feature based on information from reliable…
Top Stories: iPhone 15 Rumors, iOS 17 Beta 7, and More
The Apple rumor mill remains busy, as reports about the iPhone 15 lineup are continuing to fly with only a few weeks until Apple officially introduces the new models. Apple is also wrapping up work on iOS 17 to release it to the public right around the same time. While the iPhone reliably gets annual updates, this week we also took a look at a number of other Apple products that are quite a…
iPhone 15 Pro Max Shipments to Apple Expected to Ramp Up This Week
Apple will begin receiving mass shipments of the iPhone 15 Pro Max this week, according to information shared today by analyst Ming-Chi Kuo. This suggests that the iPhone 15 Pro Max will be available in September, despite concerns over a production delay, but customers might need to order one quickly if they want launch-day delivery. Apple is expected to unveil the iPhone 15, iPhone 15 Plus, …